Creatine Tablets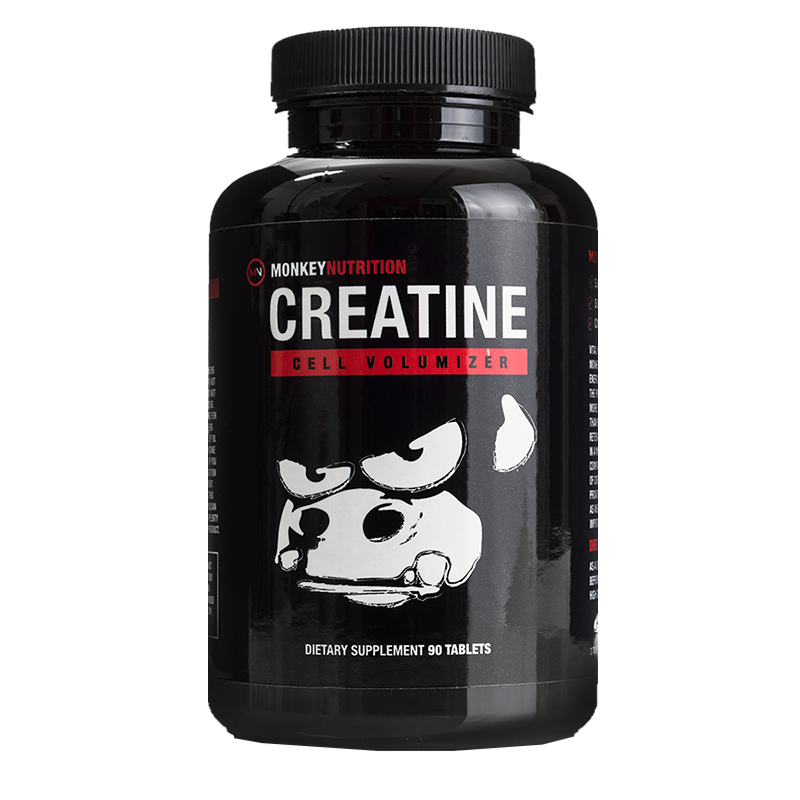 $33.00
Free delivery on orders over £125.00.
  Standard Delivery £3.75.
The most researched sports supplement of all time, Creatine increases energy production, super hydrates muscle cells and combats lactic acid build up. This allows for improved muscle endurance and power, as well as enhanced recovery during sets and after training. Further studies show creatine may also improve sex drive and exert positive effects on mental acuity.

90 Tablets
Vital for the increased production of energy in muscle, this product provides a much quicker conversion into energy than other products on the market. This is due to the combination of creatine HCL and creatine monohydrate, which is shown to have much more effective plasma uptake in the blood and muscles than monohydrate alone. Creatine HCL will not lead to unwanted water retention or bloating and when combined with the correct ratio of monohydrate and pyruvate, will result in a more efficient increase in strength and power in the long term, when compared to other sources alone.

The ability of this product to minimise protein breakdown, hydrate and provide energy for the working and recovering muscles, as well as its ability to assist growth, makes it an important consideration for all athletes.

Containing creatine monohydrate, HCL and pyruvate, this product is quite simply the boss of bosses! Armed with the ability to lower fatigue and lactic acid levels, whilst improving muscle volume; this tri-phase product enables you to prolong the DREADED WALL and battle on to achieve the impressive size and strength gains you want!
Serving Size 3 Tablets
Amount Per Serving %GDA
Creatine Monohydrate Powder     4551 mg     *
Creatine HCI     300 mg     *
Creatine Pyruvate     150 mg     *

*% Guideline Daily Amount (GDA) not established.
Other Ingredients: Magnesium Stearate, Stearic Acid, Croscarmellose Sodium, Cellulose, and Silicon Dioxide.
As a dietary supplement, take 3 Creatine tablets as a dietary supplement, 30 to 45 minutes before and / or after training with 250-350ml of water or high carbohydrate beverage.

CAUTION: Do not exceed the recommended dose. This product is not intended for pregnant or nursing mothers or children under the age of 18. Maintain sufficient fluid intake while taking this product. If you have a known medical condition and have questions about the advisability of taking this product, consult your physician prior to use. This product is manufactured and packaged in a facility which may also process milk, soy, wheat, egg, peanuts, tree nuts, fish and crustacean shellfish.

WARNING: KEEP OUT OF REACH OF CHILDREN. DO NOT USE IF SAFETY SEAL IS DAMAGED OR MISSING. STORE IN A COOL, DRY PLACE.

These statements have not been evaluated by the Food and Drug Administration. This product is not intended to diagnose, treat, cure, or prevent any disease.