Moodulator - Mood Enhancer/Sleep Aid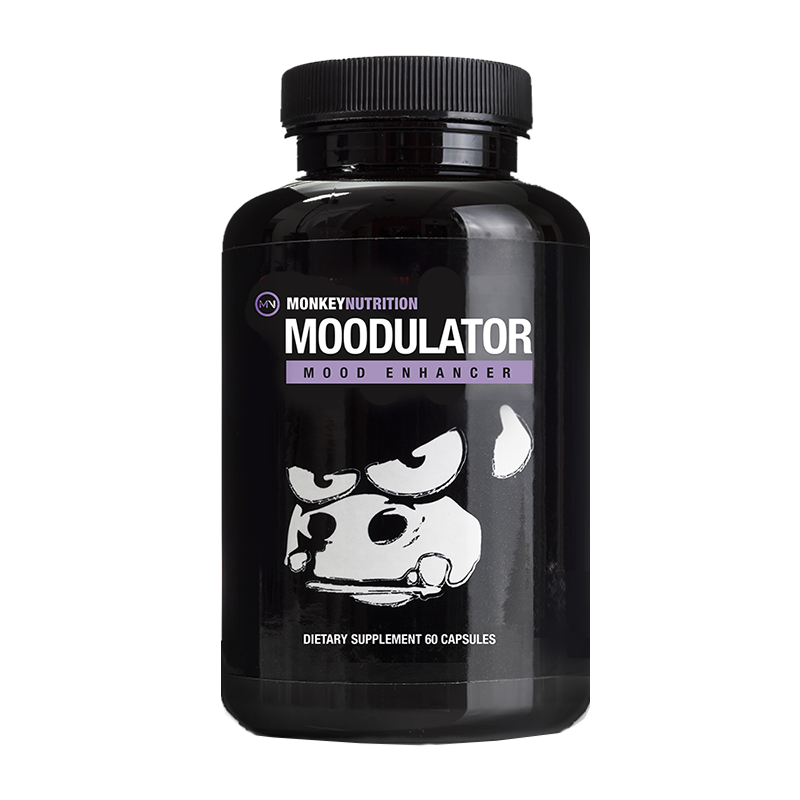 $25.00
Free delivery on orders over £125.00.
  Standard Delivery £3.75.
Moodulator has been specially formulated to improve overall mood and assist with sleep.
60 Capsules
Contains ingredients known to regulate neurotransmitters and hormones which allow the body to manage stress and manufacture more anabolic hormones necessary for recovery, muscle growth and fat loss. By increasing the body's ability to maintain homeostasis, Moodulator supports a positive state of mind, promotes general well-being and improves sleep patterns.
Serving Size: 1 Veggie Capsule
Vitamin B-1 (thiamine hcl)     2 mg     133%
Vitamin B-2 (riboflavin)     2 mg     118%
Niacinamide     10 mg     50%
Vitamin B-6 (pyridoxine hcl)     10 mg     500%
Folic Acid     50 mcg     13%
Vitamin B-12 (cyanocobalamin)     100 mcg     1667%
Calcium (carbonate)     50 mg     5%
Magnesium (oxide)     50 mg     13%
Ashwagandha (7% extract)     30 mg     *
gamma-Aminobutyric acid (GABA)     100 mg    *
Chamomile (4:1 extract)     100 mg    *
5-Hydroxytryptophan     50 mg     *
St John's Wort 0.3% Extract (Aerial Parts)    25 mg     *

*% Guideline Daily Amount (GDA) not established.
Other Ingredients: Cellulose, Magnesium Stearate, Silicon Dioxide and Vanilla Flavour (added for aroma).
As a dietary supplement, take 1 to 2 Moodulator capsules as a dietary supplement daily, or as directed by a health care professional.

CAUTION: This product is manufactured and packaged in a facility which may also process milk, soy, wheat, egg, peanuts, tree nuts, fish and crustacean shellfish.
 WARNING: KEEP OUT OF THE REACH OF CHILDREN. DO NOT USE IF SAFETY SEAL IS DAMAGED OR MISSING. STORE IN A COOL DRY PLACE.

Do not exceed recommended dosage. Avoid driving or operating heavy machinery while taking this product. Not recommended for pregnant or nursing mothers or children under 18 years of age. Not for use by individuals with a known medical condition including liver disease, bipolar (manic) depression or anyone taking prescription medications including anti-depressants or MAO inhibitors. If you have questions about the advisability of taking this product, consult your physician prior to use.

These statements have not been evaluated by the Food and Drug Administration. This product is not intended to diagnose, treat, cure, or prevent any disease.