CLA - Conjugated Linoleic Acid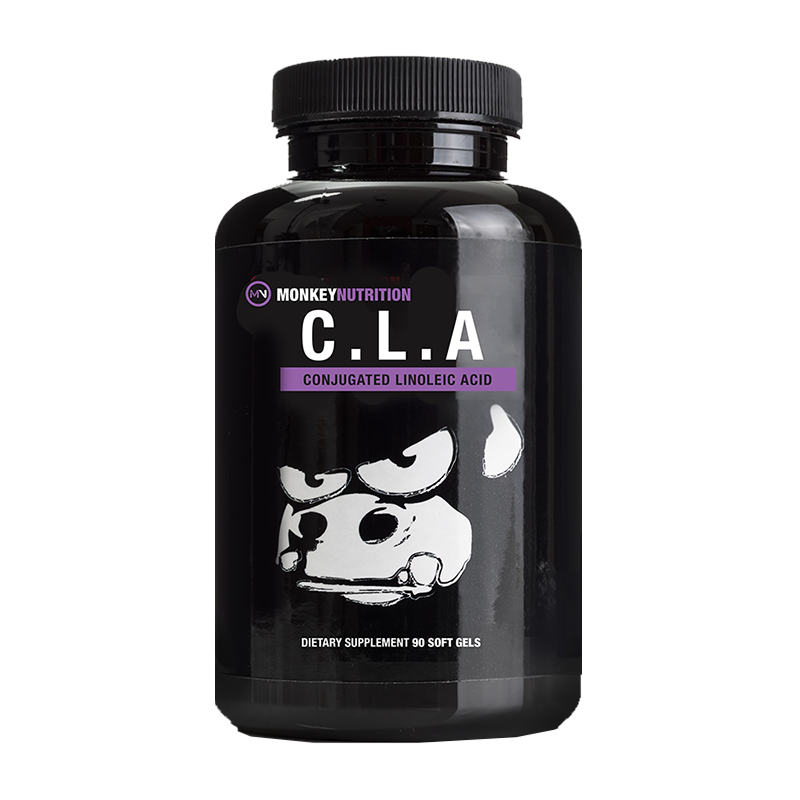 $22.00
Free delivery on orders over £125.00.
  Standard Delivery £3.75.
CLA assists a reduction in body fat, increasing lean tissue, whilst also preventing muscle tissue breakdown. Use CLA and Therma-Rip together for amazing results!

60 Soft Gels
CLA (Conjugated Linoleic Acid) helps to burn body fat, increases muscle functioning and has been shown to suppress muscle wastage. Supplemental CLA is derived from omega 6 (linoleic acid) via a process which carefully converts the linoleic acid into conjugated linoleic acid. In studies carried out by Berven et al. Blankson et al. and Thom et al. CLA was shown to be effective in producing a reduction in fat mass. For this reason and others, CLA is said by some to be the most important muscle building nutrient discovered in the last decade!

Monkey's CLA is a non-GMO complex, providing 800 mg per 1000 mg soft gel and is most effective when taken 4-6 soft gels daily.

For an ultimate stack that will aid fat loss, preserve muscle tissue, promote mental acuity, enhance stamina, speed up the healing process and improve sleep patterns, take CLA with Monkey Fish Oil in a ratio of 2 CLA : 1 Fish Oil.
Serving Size: 1 Soft Gelatin Capsule
Amount Per Serving Calories: 10 Calories From Fat: 10

Amount %GDA
Total Fat  1%
Vitamin E (d-alpha tocopherol) 5 IU 17%
CLA Complex ((non-GMO 75-80% conjugated linoleic acid from safflower oil) ) 1000 mg *

*% Guideline Daily Amount (GDA) not established.
Other Ingredients: Gelatin (bovine), glycerin, and purified water.
As a dietary supplement take 1 softgel,  1 to 4 times daily preferably with meals or as directed by a healthcare professional. For best results, take with breakfast and again with dinner. This product should be used in conjunction with a sensible diet and exercise program.

CAUTION: Do not exceed recommended dose. Pregnant or nursing mothers, children under 18, and individuals with a known medical condition should consult a physician before using this or any dietary supplement.
This product is manufactured and packaged in a facility which may also process milk, soy, wheat, egg, peanuts, tree nuts, fish and crustacean shellfish.

WARNING: KEEP OUT OF THE REACH OF CHILDREN. DO NOT USE IF SAFETY SEAL IS DAMAGED OR MISSING. STORE IN A COOL, DRY PLACE.

These statements have not been evaluated by the Food and Drug Administration. This product is not intended to diagnose, treat, cure, or prevent any disease.