E-Book: A Monkey Guide to Diet & Supplementation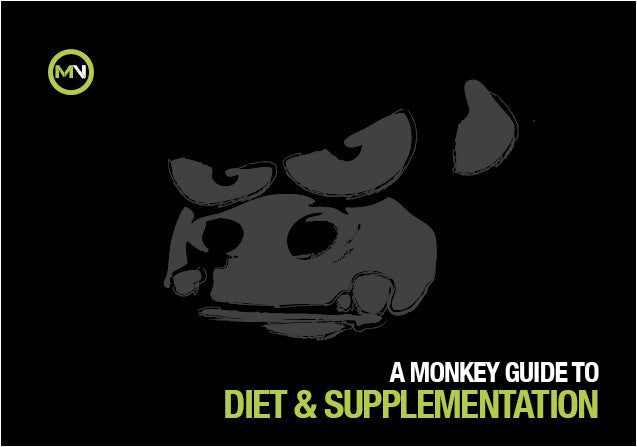 $7.00
Free delivery on orders over £125.00.
  Standard Delivery £3.75.
A Monkey guide to diet & supplementation provides an overview for all your nutritional needs, covering topics which will lay a solid foundation for health and longevity.
At Monkey we advocate the use of a clean and healthy diet first and foremost before we advise on any supplementation.

Most people claim to be eating a healthy diet, but a lack of real knowledge means that they can sometimes be doing more harm than good. This book aims to give you a clear understanding of the basic diet and supplementation principles that will support your training, helping you achieve a low body fat percentage and develop lean muscle tissue. If you are not eating correctly, then supplements and exercise will have minimal  impact! The old saying is true: "You can't out train a bad diet."

The E-Book covers:

Sugar & Carbohydrates
Nutrient Deficiencies
Allergies, Intolerance and Toxicity
Calories
Protein & Fat
Water
Hormones
Insulin
Glucagon
Leptin
Insulin Growth Factor-1  
Intermittent Fasting
Fasting & Hormones
Sleep
Base Supplements
Meal Ideas
NB: Meal ideas do not include vegetarian options at this time. It should be obvious which foods you need to leave out and you may make your own choices based on advice given throughout the book.